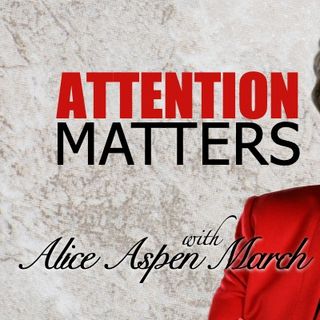 Attention Matters
ATTENTION MATTERS will talk about why the kind of attention we get and give to others
is vital and impacts our behavior and our feelings. People can remember
forever the kind of attention that they got from teachers,  parents &
grandparents, dentists, from everyone in their lives, specially when it
feels good and/or feels bad. Alice will give you tools to intervene in your
Attention Factor!